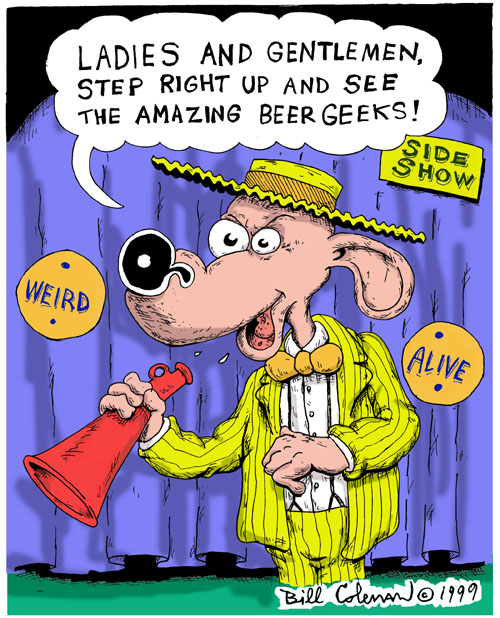 ---
Malted Barley Appreciation Society
Updated: September 12, 2017, 10:30 PM
The next meeting of the Malted Barley Appreciation Society is Wednesday, September 13th, 2017, 7:30 p.m. at Mugs Alehouse, 125 Bedford Avenue, Brooklyn, NY 11211. Our guests will be Paul Sullivan of Two Roads Brewing Company and Gwen Sanchirico of Sacre Brew. Come on down and enjoy their fine beers, plus a usual selection of homebrews and Mugs' generally fine selection of beers.
Return to the Malted Barley Home Page.
Any comments should be sent to Our E-Mail Address.