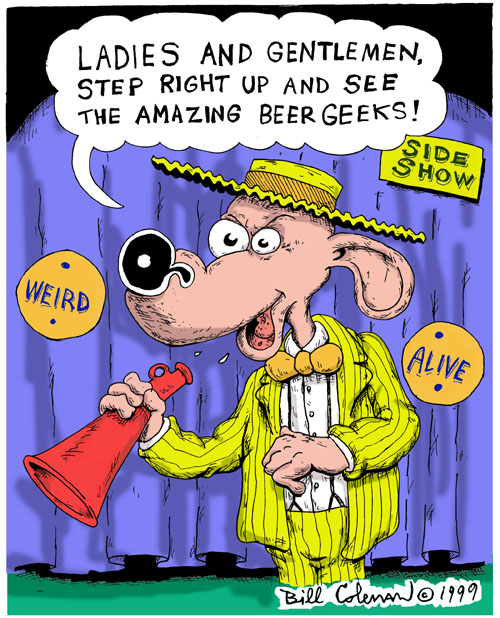 ---
Malted Barley Appreciation Society
Updated: October 7, 2018 11:28 AM
The next meeting of the Malted Barley Appreciation Society is Wednesday, October 10th, 7:30 p.m. at Mugs Alehouse, 125 Bedford Avenue, Brooklyn, NY 11211. Our guest will be will be Tim Rozsmus of Brooklyn Brewery who runs the Legion of Osiris beer club. Come on down and enjoy their beers, plus a usual selection of homebrews and Mugs' generally fine selection of beers.
Return to the Malted Barley Home Page.
Any comments should be sent to Our E-Mail Address.