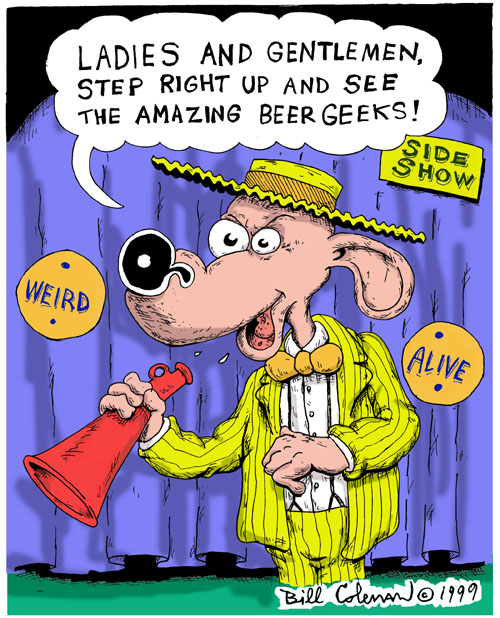 ---
Malted Barley Appreciation Society
Updated: September 5, 2021 11:49 AM
Our next meeting will be on September 8th at Fifth Hammer Brewing Company, 10-28 46th Avenue, Long Island City, (718) 663-2084 7:30 pm. We do not have a guest confirmed for this meeting at this time; if this changes, we will updated this page. As always, there is Fifth Hammer's fine selection of beers on tap. We meet in side area at Fifth Hammer. Everyone 21 and over is welcome to attend. A maximum of 10 people per table. If you have homebrew and would like to share it with us, there will be an opportunity to pour what you bring. As there is no longer an annual subscription fee please be aware that we ask for a $2 cover charge from everyone attending each meeting to fund future print runs of club t-shirts, which we award to our trade guests.

Return to the Malted Barley Home Page.

Any comments should be sent to Our E-Mail Address.