May '99 Malted Barley Appreciation Society Newsletter
Next Month's Meeting!
Speaker: Alan Newman from Magic Hat Brewery in Burlington, VT Meetings are held at Mugs Ale House, Corner of 10th Street and Bedford Avenue in Brooklyn on the second Wednesday of each month (5/12/99 this month). Nearest subway stop is the Bedford Avenue stop on the L train.
Notes from Last Month's Meeting
By Lucy Zachman
George DePiro, our prodigal son, returned to the club in April bearing gifts! Well, beer anyway.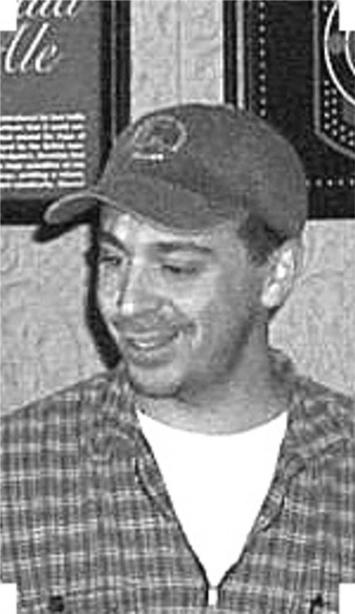 George brought some really terrific stout from his soon-to-open Albany brewery. Many folks at the meeting were raving about the beer's great rich flavor, which was highlighted by molasses and chocolate. George has been really busy up north, brewing a wide variety of products for his mid-May opening: brown ale (with cocoa powder added), hefeweizen, IPA, American wheat and Kolsch. We will need to make a field trip soon!
In other events, Ron of B. United was our evening's guest speaker. He told us about a number of interesting new imports. Among the most anticipated:
Pitchfork Best Bitter
-- made with only pale malts. The Good Beer Guide (1999) describes it as having "a floral, citric hop aroma...Hops predominate in a full-bodied similar taste, which is slightly sweet and fruity."
LaChouffe Biere de Mars
-- This spring seasonal is made with 40% malted wheat and woodruff (7 1/2% ABV).
Gale's Pride Old Ale
-- Now available at Blind Tiger. Bill says it's great!
Eisenbocker Maibock
-- at d.b.a.
JW Lees Vintage Harvest Ale
-- This beer is held in homemade casks that formerly held sweet sherry, port, and single malts, all of which have imparted their own flavors into this beer. Ron described this beer as having vanilla overtones and a high - 11.5% - alcohol, due in part to the beverages formerly held in the casks.
Check out DBA and Blind Tiger to find many of these brews this spring and summer.
---
From the Editors' Disk
A recent business trip to learn all about Microsoft Office 2000 gave us the opportunity to spend a few days in The Big Easy, Crescent City, New Orleans. Had we known at the time that we would be editing the Newsletter, we would have taken better notes. So, here is our report based on slightly fuzzy memories.
N'awlins may not have the highest per capita beer consumption in the country, but it sure looks that way. One of the oddest local statutes we've ever encountered is the one here where you can drink on the street as long as the cup is plastic. As a result, the entire French Quarter is filled with incipient drunks carrying plastic cups of beer. The practice begins mid-morning on weekends and lasts until … next weekend?
There is not a lot to be said for the commercial local beer. It is, on the whole, pretty boring. The Abita Brewery seems to cater to the mass market and their products can be found everywhere. You're likely to find one Abita beer—TurboDog—that has surfaced recently in New York. Acadia is the other and better, local brewery. We sampled two of their beers during a very nice dinner at Gabrielle, a fairly upscale neighborhood restaurant a bit out of downtown. One of us preferred the Pilsner, which was crisp with a slightly sweeter-than-expected finish. The other preferred the another Acadia product, which had a nice hop balance. Unfortunately her notes and recollection don't even contain the name of it.
During our sightseeing, we saw the name Jackson Brewery on a local map and rushed to check it out. It is a nice, unassuming shopping mall! Apparently, the building did once house a brewery, which is long gone. Within a block of Jackson Brewery was a brewpub, but the beer was really lousy. On a more successful note, we discovered the Acme Oyster House on Iberville St. in the Quarter, one of the most popular of the genre. We both agreed that Blackened Voodoo Lager goes beautifully with fresh oysters and the oysters aren't fresher anywhere. It's not bad with jambalaya either. Sit at the marble-topped bar and ask for Jamal.
In the general area of Tulane University, we found Cooter Brown's, another oyster bar but with 50 taps and a huge selection of bottles. We tried a couple of Belgian beers that we hadn't seen since being in Flanders two years ago but both were seriously oxidized and probably left Belgium about the same time we did. We would have stayed at Cooter's longer but it was the night of the NBA final and we felt guilty taking up space when there were so many screaming college kids looking for space.
Every civilized city should have a good Irish bar and New Orleans is no exception. We can heartily recommend O'Flaherty's on Toulouse St. The ambience, bartenders, selection, and Guinness are all very good. The highlight of our visit, however, was the Sunday night Trivia Contest. There is a $5/player entry fee and the money goes back as prizes. Most teams are made up of three players, but we had to play as a duo. All things considered, we did pretty well – won our entry fee back and three T-shirts as well. Most important, however, was the friendliness and acceptance of the local barflies. Don't miss this if you're in New Orleans on a Sunday night. Till next time.
---
Bopping Around Belgium, Part 5
By Bill Coleman
This article has been removed by request of one of the participants.
---
Brewing Like a Pro: The Saga Continues...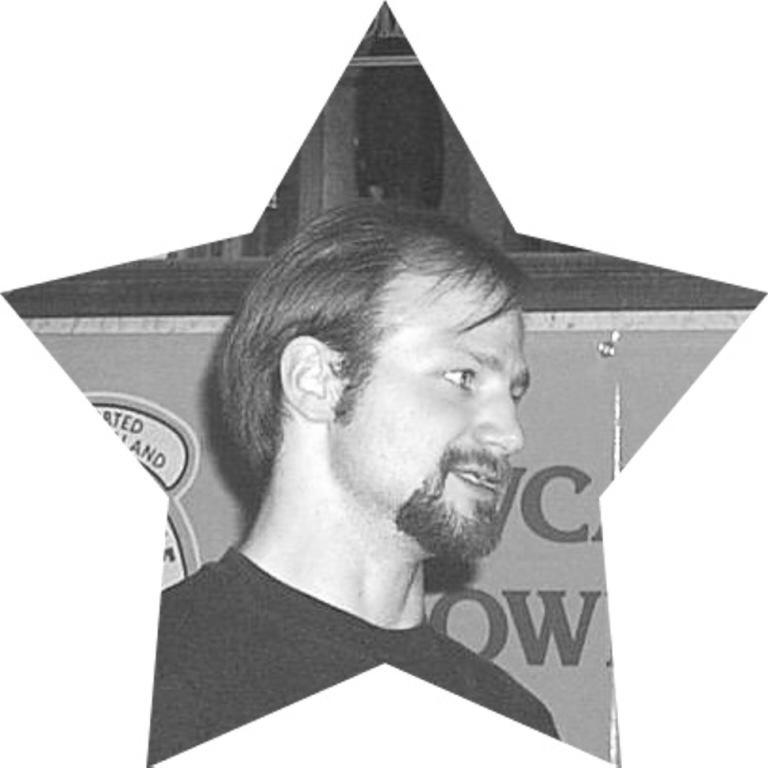 by George de Piro
So you want to be a professional brewer? It is a dream shared by many homebrewers. As most of you know, I have taken the plunge into the deep wort of the craft brewing industry, as head brewer at the Albany Pump Station. I am once again writing about my escapades in our state's capital, hoping not only to entertain you, but to inspire (or discourage) others to follow their dreams.
My article in the January newsletter told the tale of our first test wort. This was not fermented for various reasons, not the least of which was the fact that there was no way to move the wort from the kettle. Much construction occurred during the following weeks and by March we were ready to brew our first batch of beer.
I decided that the first batch should be a bold tasting beer, so that any flaws that might exist would be well-hidden from the consumer. Neil Evans, the principal owner, wanted us to brew an India pale ale for the opening lineup, so I figured that would be a good, flavorful beer for the first batch.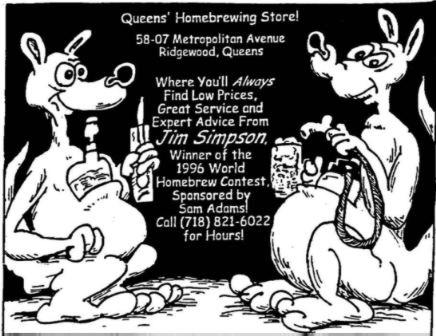 I got up early and drove to Commonwealth Brewing Company in Manhattan, where Rob Mullen and Paul Sullivan were gracious enough to provide me with 20 pounds of their ale yeast. I then drove up to Albany, put the yeast on ice, and cleaned the fermenters and other equipment.
The next day found me awake bright and early, eager to brew! I arrived at the brewpub (which was still very much a construction zone) to find that the wrong grains had been delivered and I did not have all of the ingredients I needed for the IPA! In true homebrewer fashion, I took a quick inventory of the malts that I did have and decided that I could make a stout from them. So much for any thoughts of not compromising on my ingredient selection...
The actual brewing session went rather smoothly, with the exception of the grain auger's still not working properly (see the January issue) and the thermometer in the mash tun was not working correctly (it was displaying temperatures about 15° F lower than reality). I guess certain other factors worked to hinder the process, too, like the extreme filth, the lack of a sink or warm water to wash one's hands in, the poor lighting...at least I had a CD player!
The wort was made in a single-step infusion mash at about 155° F (although the broken thermometer makes the validity of this figure quite arguable). The wort was boiled for 120 minutes, which was 30 minutes longer than planned. The boil ran overtime because of the difficulty I had injecting the yeast slurry into the fermenter from the cornelius keg that served as a yeast storage vessel. The filthy conditions of the brewpub made me reluctant to open the fermenter after it was cleaned and sanitized, so I tried pushing the yeast out of the keg through the liquid fittings. Yeast slurry is really far too thick for that, though, so it took quite a bit of time (and abusively high pressure) to get the yeast into the fermenter.
The yeast was greatly damaged by my pitching method, and the beer suffered from a three-day lag before fermentation started. My sanitation was good, though; the beer does not show any signs of infection or bacterial off-flavors. Sometimes you can break the rules and get away with it, but it is best to not make a habit of tempting fate.
The last major problem we faced was the delay in getting the refrigeration installed. The stout fermented at about 65° F, and was also stored at that temperature for about a month! The stout came through this unorthodox maturation in relatively good condition. Again the fates were kind. They weren't so forgiving during our second batch, though.
Since many of you were at the last meeting and were able to try this stout, I figured it would be good to include the recipe. The quantities are all quite a bit bigger than you will need, but you can simply scale down and get a similar beer.
8 Ball Stout

(Albany was once the world center of billiard ball manufacture, hence the name)

Volume: 11 bbl (341 gallons)
Original gravity: 1.054
Final gravity: 1.010


Grains (all from T. Fawcett)

Hops (pellets)

Yeast

Maris Otter, 440 lb.
Target, 10.5% AA, 1 lb.
Ale strain from Commonwealth
Light chocolate malt, 55 lb.
Fuggles, 4.5% AA, 2 lb.
NYC (originally a strain from
Chocolate malt, 20 lb.
Fullers)
Crystal malt, 55 lb.
Flaked barley, 55 lb.
Roasted barley, 20 lb.

Single infusion mash at 155° F, then lauter and boil 90-120 minutes. All of the hops are added 15 minutes after the start of the boil. Chill the wort, remove the hot break, and ferment at about 65° F. Despite the fact that this beer was "lagered" at ~65° F for 4 weeks, I'd advise against following this procedure that closely.

This recipe yields a beer that is quite black, with a rich coffee and cocoa aroma. Roasted malts dominate the flavor, and the finish is perhaps a bit harsh with acrid roastiness. You may elect to reduce the amount of roasted malts a tad if you want a smoother finish.

Next month I'll bring more beer samples to the meeting, and write about how the beers were made. The sessions are getting smoother now, although my first try at filtration was far too interesting an experience. We hope to be open and serving beer by the end of May. Wish us luck!